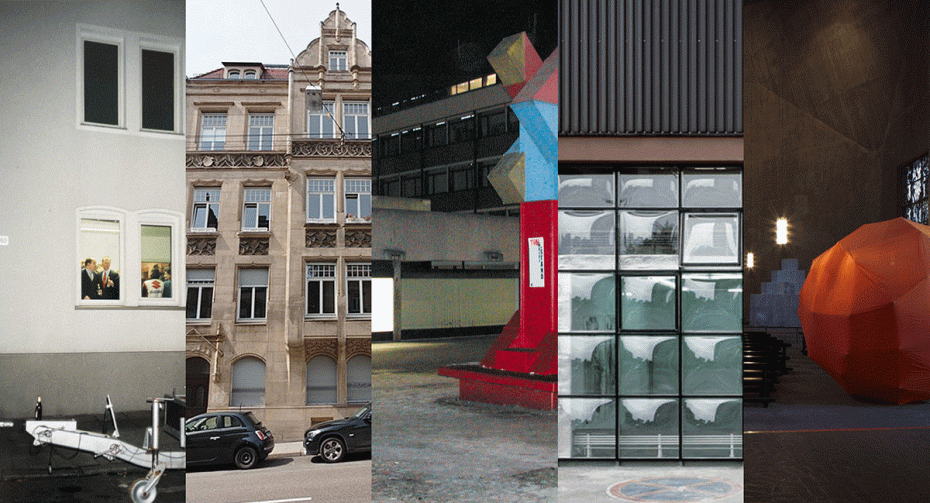 The Hammelehle und Ahrens gallery was opened in Stuttgart in 1994 by Bernd Hammelehle and Sven O. Ahrens with the first solo exhibition by sculptor Stefan Kern. Having shown about 20 exhibitions in the first two years, with artists including Ina Weber, Vincent Tavenne, Matthias Schaufler, Martin Kippenberger, Stephan Jung, Charline von Heyl, Tobias Rehberger, Martin Gostner and Markus Oehlen, the gallery moved to new and larger premises, taking over a floor in a 19th century period building in the Hohenstaufenstraße. Against the background of their own artistic training and their view on self-contained, contemporary positions in painting and sculpture of German origin, the gallery developed a clearly profiled gallery program from the consistent cooperation with the artists. This has been constantly deepened and broadened since, and by now includes around 50 gallery publications and cooperation projects.
2002 the gallery moved to Cologne to the address "An der Schanz 1a" into the building of a former substation from the 1970s. The hermetically sealed concrete monolith was rebuilt by architect Bernd Kniess into the multi-storey gallery-building "ads1a" and has won several awards for its redesign. This included equipping the formerly windowless facade with transparent skylight-domes and thus congenially transforming the concrete cube for its intended new use by formally simple means.
Since moving to Cologne, Hammelehle and Ahrens has shown solo and group exhibitions with André Butzer, Lutz Driessen, Jan Scharrelmann, Tim Berresheim/Jonathan Meese, Jens Wolf, Martha Jungwirth/Albert Oehlen/Matthias Schaufler, Thomas Rentmeister and Thomas Grötz amongst others.
In December 2020 due to massive changes in the intermediation of cultural values the Cologne gallery space has been closed.
Images: Möhringerstr. 60, Stuttgart (1994—1996); Hohenstaufenstr. 20, Stuttgart (1996—2001); Kleiner Schlossplatz, Stuttgart (2002); An der Schanz 1a, Cologne (2002—2020); St. Gertrud Church, Cologne (2010—2016).